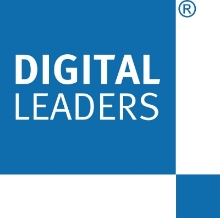 The 12th Annual National Digital Conference (ND17) will be the centerpiece of 5 days of discussion and debate across the UK on all aspects of Digital Transformation. It will bring together digital leaders, politicians, policy makers, innovators and inspirational speakers to identify, debate and brainstorm the key actions needed by leaders from all sectors to Digitally Transform the UK into a global leader.
We can promise a great day of disruptive ideas, best practice, exciting speakers and a genuinely cross-sector view of digital life in the UK, drawing upon a broad range of inputs from thoughts leaders including Ministers, Digital Leaders Advisory Board Members and Digital Leaders from Enterprise, SMEs, Public and the Non-profit sectors as well as Academia.
As always we will be ensuring a 50% gender balance from the platform.
The National Digital Conferences are brought to you by Digital Leaders
Digital Leaders is a free to participate in, UK-wide, Digital Transformation initiative of 12 regional programmes. It is the UK's premier platform for expert opinion and networking for a cross sector community of 40,000 members. With over 100 face-to-face conferences, salons and events annually, it has operated this online community that promotes digital know-how, thought leadership and shares best practice around Digital Transformation, since July 2010.