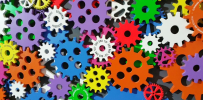 In this upcoming Digital Leaders webinar on February 28th, Michael Beaven (Digital Director at Methods Digital) will describe the approach he and his digital transformation team uses to map user-facing services delivered by public bodies in order to identify shared capabilities:"By capabilities, we mean the building block of people / process / technology that all organisations have acquired over time to meet the needs of their service users. This methodology helps us identify how we can deliver those services more consistently and at a lower cost by sharing and re-using capabilities."
Trish Quinn from the Scottish Government's Digital Directorate, will talk through how they have used this approach to understand how to launch a new social security service in Scotland. Finally there will be a demonstration of the benefits of the Alpha service that the Scottish Government have built.
This webinar will consist of a 30 minute presentation followed by 30 minutes of interactive Q&A.