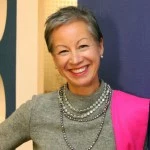 Philip Hammond's acknowledgement that the Autumn statement needed to support our cutting edge businesses leading the world in disruptive tech was much needed and an encouraging start. We wanted business to come out of the Autumn Statement better supported – after all, small businesses accounted for 99.3% of all private sector businesses at the start of 2016 and 99.9% were small or medium-sized (SMEs). We welcome the £23 billion National Productivity Investment Fund to help close the productivity gap. The additional investment is good news for enabling an agile business economy so that we can better compete at home, and overseas, but it's essential that spending supports charging the digital heartbeat of our companies to power up the UK economy as that is what will differentiate and drive businesses increasingly in the future.
What's missing for us is the tech talent and skills piece. In this time of post-Brexit vote/pre-Article 50 trigger, it's essential that the UK reinvents as a digital nation of significance. To be a digital nation of significance, the UK desperately needs more digital disruption in leadership and digital capability on boards. There's an urgent need to build tech skills and equip our workforces for the digital age – it's vital for supporting and enabling our businesses to continue to power up the UK economy and government need to make upskilling easy and accessible for both entrepreneurs and business builders. If the tech industry continues to grow at the current rate we will have a serious skills shortage by 2020. Given that the tech industry represents 12.6% of GDP and the country does not have enough talent to fuel growth at pace we need the government to take action NOW to solve the skills crisis.
It's also essential that we invest now in the next generation. Tech education simply isn't good enough. Girls taking computing at A-Level has declined by 70% – and boys are 4 times more likely to take IT GCSE than girls. What is being done to stem the flow and reverse the trend? What is the government doing with the skills curriculum to help engage our children in the vital area of STEM and prepare for jobs that don't even exist yet? Indeed, there is not one job that doesn't require digital skills or couldn't benefit from digital tools, so this is essential for every career.
Finally, the £1 billion funding for world-class digital infrastructure including 5G is encouraging – but it actually only puts us on par with other countries. Businesses need the right to do business in the UK – whether that's ability to communicate, a level playing field for doing business anywhere in the country (including rural areas) #NotJustLondon, or access to opportunities overseas – and they can't do that without decent high speed connectivity.
See more at digileaders.com: Jacqueline de Rojas on the Autumn statement: Investment in tech skills needed digileaders.com/jacqueline-de-rojas-autumn-statement-investment-tech-skills-needed/