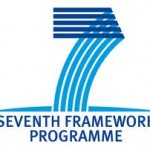 ICT Call 9 is open from 18 Jan 2012 till 17 April 2012 with an overall budget of 291M€.
The complex challenges facing Europe and the planet as a whole as well as the development of the tomorrow's environment demand significant resources and intelligent synergies in scientific research and technological innovation. This is why the European Union supports multicultural, transdisciplinary projects that unite partners from different countries and professional backgrounds for the development of high quality knowledge.
Such conditions are especially favourable for creative and efficient research. The many opportunities offered by the 7th Framework Programme of Research and Development FP7 are there for the taking.
FP7 is the main instrument for scientific and technological cooperation in Europe with a budget of 53 thousand million €, funding basic and market oriented research, applied development and fellowships.
More on: www.mita.lt