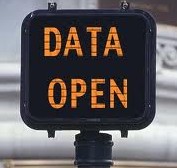 The European Parliament formally adopted the updated EU rules on the re-use of public sector information, thereby completing the formal EU approval process.
The Council already agreed to the new rules at the Telecoms Council last week. The agreement on the new text has been reached in only 16 months, showing how all EU institutions are committed to unlock the full potential of the open data goldmine.
European Commission Vice-President Neelie Kroes said: "Today we can celebrate our efforts to bring government data closer to citizens and businesses in Europe. We are finally getting the much needed legal framework to boost the economy and create new jobs.
After this final endorsement, the Commission will start developing a series of guidelines on the most relevant elements addressed in the Directive, such as licensing, datasets and charging arrangements
Member States will have 24 months from the date of entry into force of the revised Directive to transpose it into national laws Once fully implemented the Directive will boost the data market in Europe by making all the generally accessible public sector information available for re-use. Developers, programmers, creative citizens and businesses will be able to get and re-use public sector data at zero or very low cost in most cases. They will also have access to more exciting and inspirational content since materials in national museums, libraries and archives now fall under the scope of the Directive.
Source: European Commission