Foreword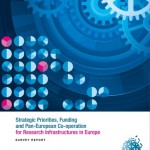 Research Infrastructures (RIs) are my passion. For 20 years I have worked on the European programme promoting the benefits of networking national RIs and developing new European facilities in a co-ordinated way. We have seen many changes in the way RIs are understood, but they are now recognised as essential across all research disciplines.
In recent years, the focus has been on the European Strategy Forum on Research Infrastructures (ESFRI) Roadmap and the delivery of new European RIs to underpin core disciplines. This has been essential for the future of the European Research Area (ERA), but has also led to an imbalance in the understanding of the investment needed in RIs for the ERA: investment is needed at the national level as well as at the European level. As shown by the Mapping of the European Research Infrastructure Landscape (MERIL) database, research within Europe depends on national facilities with an international capability as well as multinational facilities.
In this study, Science Europe seeks to extend the understanding of the role of RIs in the ERA by documenting and analysing the decision-making processes of Science Europe Member Organisations, which underpin the decisions needed to build and operate RIs at the national, European or global scale.
This report is offered as a contribution to the ongoing debate on how to deliver a strong RI base for the ERA, to bring together core national funding facilitated by funds from Horizon 2020 and future Frameworks to maximum effect.
PETER FLETCHER
Chair of the Science Europe Working Group on Research Infrastructures, 2013–2015